111 years Reichsadler
111 years family-run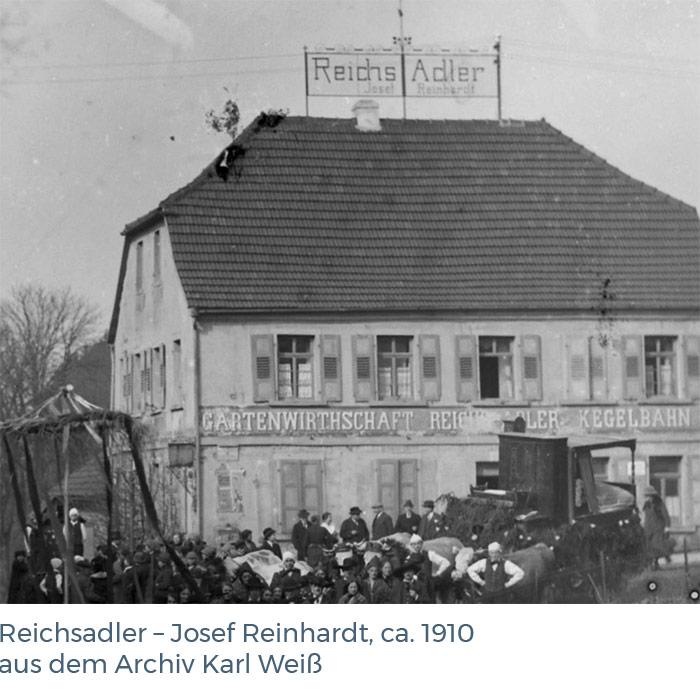 We celebrate our anniversary in 2017: the Reichsadler has been owned by the Reinhardt family for 111 years, since 1906.
Please read a short summary of our gastronomic family history around the Reichsadler.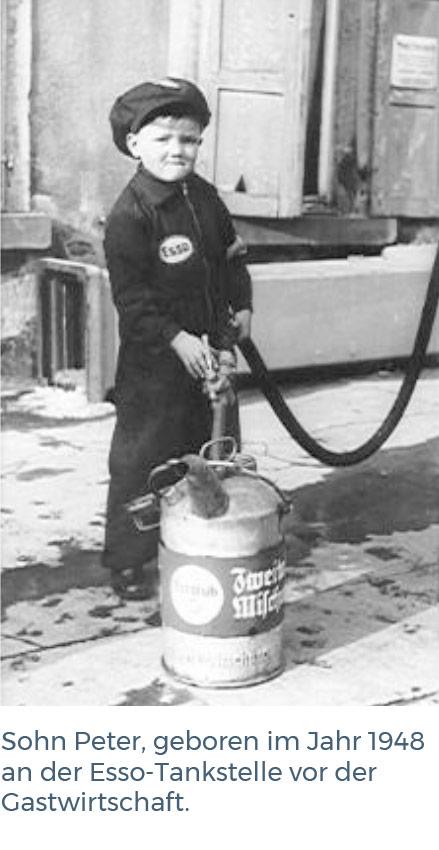 The smaller building on Walldürner Strasse 1 was built in 1846 by brewer August Blatz who initially used it as a brewery.
In 1872 the Reichsadler was named as Schankwirtschaft by its owner Adam Friedrich Herd. The Reinhardt family acquired the property in 1906. At that time Josef Reinhardt initially managed the restaurant in part-time. As guild master, he operated a locksmith's shop with a bicycle and car workshop, including a gas station.
After the death of Josef Reinhardt in 1956, the small restaurant was leased for five years before his widow Ria (Maria) continued the restaurant under own management together with her 18-year-old son Peter, who was trained as chef. Since 1971, Peter Reinhardt managed the restaurant to a renowned hotel restaurant with its much-praised, home-style cuisine, which is being run by his son Christian in the third generation, since 2016.
With 21 modern hotel rooms and a regionally and seasonally cuisine, dishes of fresh duck and goose invite you to dine and celebrate in the Reichsadler these days. In addition, the Reichsadler offers a varied lunch and a Quick Lunch, which includes a selection of four main dishes which changes weekly, a starter and dessert at an attractive price.
Modifications and expansions are still ongoing today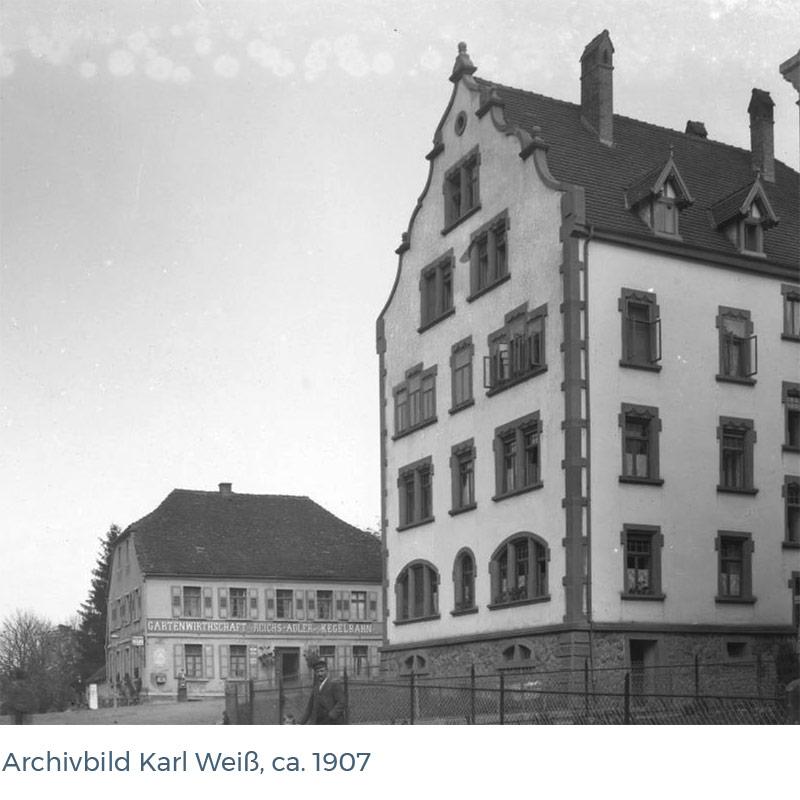 The entrepreneurial courage of the family has been preserved over the generations.
After Josef's entry into the gastronomy business in 1906, the modifications and expansions of her son Peter's guesthouse, her grandson Christian follows in the third generation since last year with the planned renovation of the neighbouring building at Vorstadtstrasse 28. After a fundamental renovation, this building with a conspicuous fasade, typical at the turn of the century, will be a second guesthouse of the Hotel Reichsadler. The first demolition and clean-up work has begun. Historical requirements and fire prevention needs to be clarified. The Start of the renovation measures is planned for the first half of 2018.
As luck would have it, the year of construction of the building in the Vorstadtstrasse dates back to 1906, the very year in which the family history of the Reichsadler began. An excellent script for the 111th anniversary of the house's relation to the family, which the Reinhardt family celebrates in the 11th month of the year with special events.